Sometimes the best way to communicate your message is to have me do it for you.
I Want YOU To Understand Science!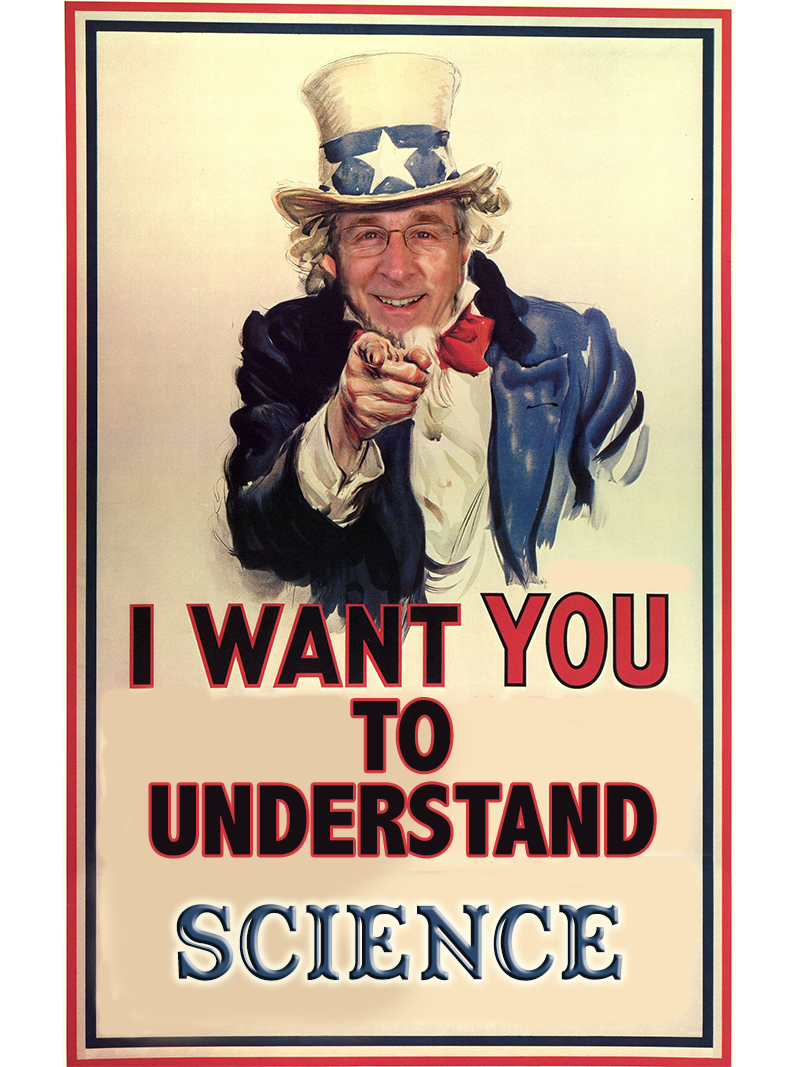 There is a national crisis in the understanding of science.
This is the 21st century. Science permeates every part of our lives. Whether it is global climate change, the pros and cons of getting vaccinations, exploring outer space, farming the oceans, new technologies for communications, healthy eating, renewable energy sources, or the best ways to protect against the spread of new diseases.
Scientists certainly have plenty to say about these topics and more. That is why it is more important than ever to be able to understand what they are talking about.
Unfortunately, many people have no idea what scientists are talking about.
You don't need to be an expert on nuclear physics.  But, if you want to make intelligent decisions that affect your own life, then you must be conversant with how scientists think.
Whether you agree with what they say or not.
And, if you think that science permeates our lives now, imagine how much science will permeate our children's lives a quarter of a century from now. They must be prepared. You and I must prepare them.
That's why I want YOU to understand science.
In this very entertaining and fascinating keynote address, I draw from my 30 years experience as a museum educator, science performer, workshop leader, and professional entertainer to show you how scientists think, and how thinking like a scientist will improve your work and your lives.
And, it is fun. It will expand your mind. It will make you more curious about the everyday things you take for granted. It will give you the tools to see our incredible world in brand new ways. It will make you an explorer of ideas.
And, as parents of the next generation, I will show you simple things you can do to make the world of science and curiosity come alive for your children. They need you.
What this keynote address is really about is how YOU can make a difference.
Whether you are a scientist yourself, or never had an interest in science before, this program is for you.